HOT TUB RAFFLE FUNDRAISER – NEW*
Hot Spring Spas of Iowa has generously agreed to donate a hot tub to be raffled off in support of the UHS band program. 100% of the proceeds will go to the band department and support the cost of instruments/equipment, performances, events, clinicians, guest artists, and more. Raffle tickets will be sold at the following band events for $25 each:
3 – Home Game
10 – Home Game
23 – Homecoming Parade
24 – Home Game
2 – Marching Invitational
15 – Home Game
22 – Winner Announced (do not need to be present to win)
 Our goal is to sell 300 tickets. If each band student encourages the purchase of 2 raffle tickets, we will achieve our goal. The fall band fundraiser normally brings in 50 percent or our annual income. We are continually thankful for the support of our sponsor, band families, and the community.
Volunteers to sell tickets can sign up HERE.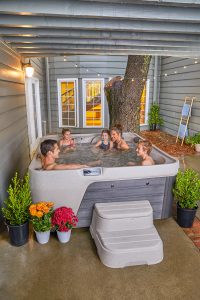 Freeflow_2020 Spa Signs_Excursion Premier_13x16_print-bleeds